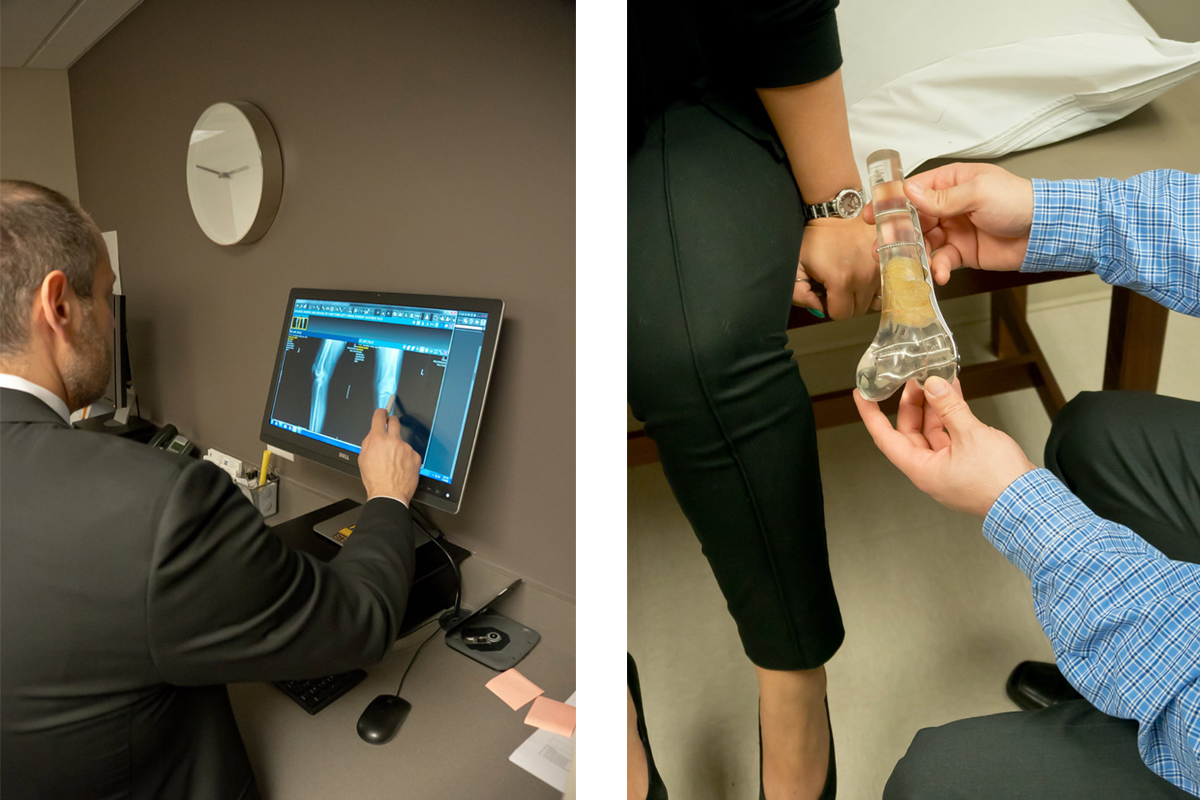 A revision joint replacement is defined as a surgical revision to a previously replaced joint if & when that joint fails. Revision joint replacement surgery can involve replacing all or just part of a previous implant. There are many reasons why you may need a revision joint replacement, but they all come down to one of two things: an increase in joint pain or a decrease in joint function. Often, these two go hand in hand. The causes of this increase in pain or decrease in function are explained below:
---
Fractures Around The Joint
Especially with older patients, it's not uncommon to see small fractures around the joint following a replacement. When these fractures occur, the pain and structural instability of the joint lead directly to the need for a revision joint replacement.
Loosening Of Prosthesis
Just like your natural joints, prosthetic joints can wear out over time. When the wear reaches a certain level, the prosthesis can become loose. While this usually results in joint pain, it will ultimately lead to a decrease in joint function that will result in the need for a revision joint replacement.
Joint Dislocation
A joint dislocation, especially in severe cases, can damage a replaced joint to the point of noticeable instability. Even after the dislocation is addressed, a decrease in function can occur that could ultimately lead to the need of a revision joint replacement.
Swelling Or Bruising Around The Joint
Swelling and/or bruising around a replaced joint can occur long after the initial joint replacement, and the accompanying pain can simply be too much for patients to handle. More so than decreased joint function, the pain in these instances is what often results in our surgeons performing a revision surgery.
Wound Complications
Wound complications are directly related to the initial joint replacement, so if a revision replacement is necessitated, it will likely happen shortly after the joint replacement itself. While these particular situations are rare, they do occur from time to time.
General Pain Or Instability
Not all revision joint replacements are performed as a result of the above causes. Many times, a general increase in pain or a general decrease in joint function leads a patient to require a revision. No matter what the case is, the experienced surgical team at GDO is here to assist you and help you during every step of the recovery process.
---
While these are some of the most common reasons that patients need a revision joint replacement, only an experienced orthopedic professional can truly diagnose you or your loved one. Each & every situation is unique, so if you are experiencing an increase in joint pain or a decrease in joint function following a joint replacement, we'd encourage you to reach out to Greater Dallas Orthopaedics today to schedule your consultation. In many cases, same day appointments are available.