The surgeons at Greater Dallas Orthopaedics have garnered a reputation as soft-tissue sarcoma experts. While there are over fifty different soft-tissue sarcomas, it's an exceedingly rare form of cancer. Carcinomas, as opposed to sarcomas, are the more typical type of tumor you are familiar with.
Due in part to its rarity, patients travel hundreds of miles to seek surgeons with soft-tissue sarcoma expertise, like those found at GDO. We felt it necessary to share some of this expertise to hopefully aid in your own understanding of these rare tumors.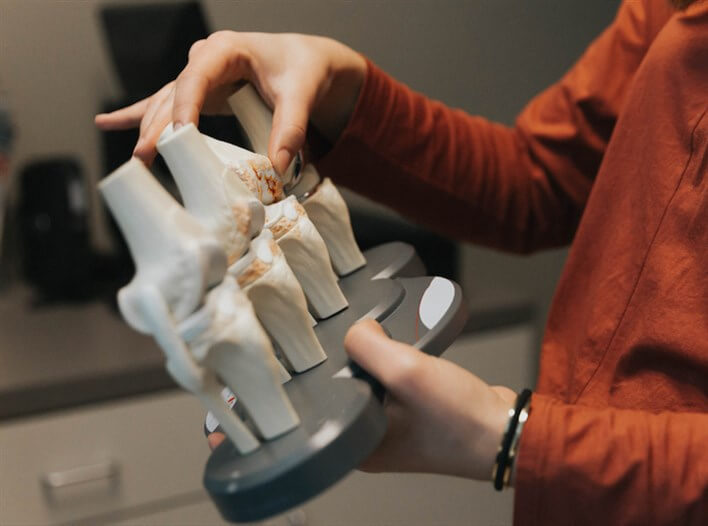 ---
What is Soft-Tissue Sarcoma?
These sarcomas are rare malignancies of connective tissues, such as muscle, fat, nerves, blood vessels, etc.
Exactly How Rare Are They?
Soft-tissue sarcomas represent less than 1% of all cancers.
Are There Different Types of These Tumors?
Yes. Some of these include liposarcoma, synovial sarcoma, leiomyosarcoma, fibrosarcoma, myxofibrosarcoma, malignant peripheral nerve sheath tumor, rhabdomyosarcoma, epithelioid sarcoma, and clear cell sarcoma. In total, there are over 50 types.
Where Do Soft-Tissue Sarcomas Most Often Occur?
While they can occur anywhere in the body, they are most often found in the extremities, trunk, and pelvis.
How Do Patients Typically Discover Their Sarcoma?
Most often they notice it as an enlarged mass. Typically there is no pain associated with it.
---
---
Who is the Appropriate Person to Diagnose a Soft-Tissue Sarcoma?
Diagnosis of a soft-tissue sarcoma is often complicated and best managed by a surgeon that specializes in musculoskeletal surgical oncology.
What Scans or Tests are Used to Diagnose It?
Imaging studies typically used in this area are CT scans and MRI. A biopsy is key to diagnosing a suspected soft-tissue sarcoma, and is best performed by experienced sarcoma surgeons.
Following a Diagnosis, What is the Treatment Plan and Who Handles It?
Treatment of soft-tissue sarcomas is complicated and usually involves limb-sparing surgery and radiation. Chemotherapy is often used depending on the exact type of sarcoma. In total, these sarcomas are managed by a team of specialists that include a musculoskeletal oncology surgeon, a radiation oncologist, and a medical oncologist.
---
It's our sincere hope at GDO that these points addressed the majority of your questions. While it's impossible to assuage every concern without a consultation, we're confident this is a good start if you or a loved one is worried about the possibility of soft-tissue sarcoma.
Most importantly, if you have an enlarged mass and live in the DFW area we strongly advise you to visit one of our three fellowship-trained surgeons as soon as possible. Any delay in diagnosis and treatment can have significant consequences.