Pediatric Tumor Treatment
A unique specialty of Greater Dallas Orthopaedics that we haven't spent a great deal of time discussing is pediatric tumor treatment. Not only does pediatric tumor treatment pose some different challenges compared to adult tumor treatment, but it also requires a different approach to patient care. Our team of musculoskeletal tumor specialists and our exceptional support staff are passionate about putting young patients and their parents at ease, and we look forward to expanding this area of expertise.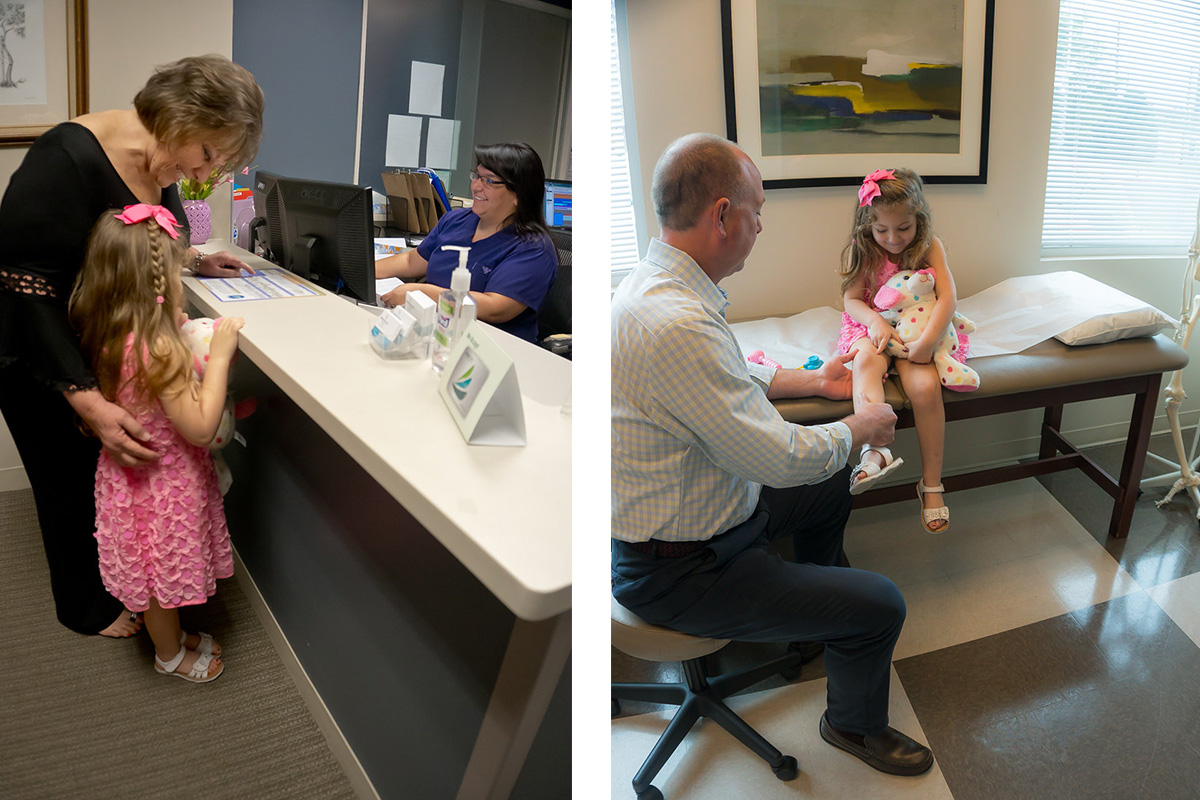 Our team has treated both benign and malignant tumors in pediatric patients of all ages. Just like our adult patients, children receive personalized care and an individualized treatment plan created to suit their unique needs. Since many pediatric patients are referred to us by physicians who do not specialize in tumor identification, we always begin by confirming any diagnosis. The pediatric tumors we treat include:
Benign Bone Tumors: Rare, noncancerous growths that can arise on any bone.

Malignant Bone Tumors: Extremely rare cancerous growths, also called bone sarcomas.

Benign Soft Tissue Tumors: Fairly common, noncancerous growths that occur in connective tissue.

Malignant Soft Tissue Tumors: Extremely rare cancerous growths, also called soft tissue sarcomas.
---
While the types of tumors we treat doesn't differ heavily from their adult counterparts, one aspect of patient care unique to pediatric patients is our concierge services. We are proud to be able to act as the primary point of contact, coordinating a child's care from diagnosis through completion of chemotherapy. In fact, we offer parents a direct phone line to the individual responsible for their child's coordination of care. Through our in-house pediatric coordinator, we advise parents and act as a calming & informative voice throughout treatment. We also take on the responsibility of connecting them to any relevant specialists, providing referrals to outside physicians. We believe that our dedication to excellence in patient care, coupled with our depth of experience, makes Greater Dallas Orthopaedics the best choice of pediatric tumor treatment.
Each year, our surgeons see several thousand orthopaedic tumor patients of all ages and perform approximately 1,100 musculoskeletal tumor surgeries. Such volume creates an unparalleled breadth of experience in Texas and this region of the United States. If you or a loved one is searching for pediatric tumor care from proven experts who are passionate about standing by your side all throughout treatment, the team at Greater Dallas Orthopaedics is here for you. We have same-day appointment availability for pediatric care, so contact us today to learn more or schedule your appointment.