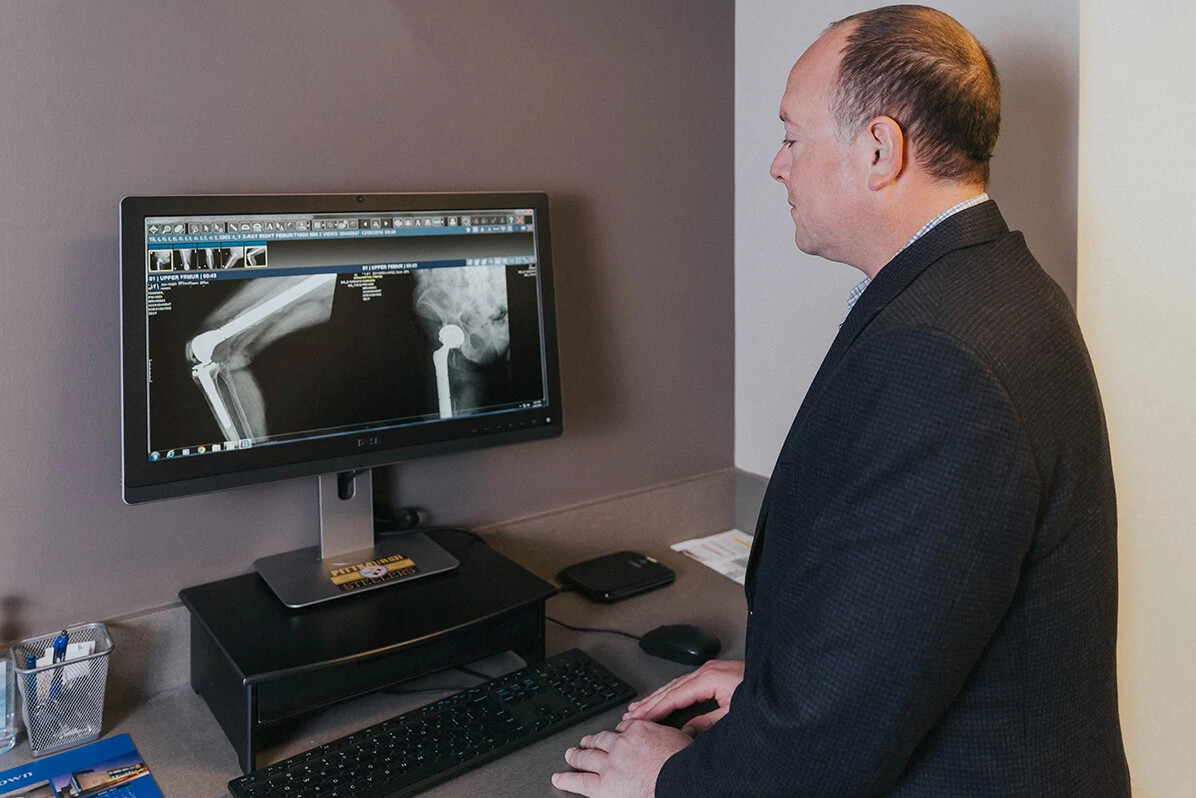 ---
Failed Joint Replacement
Joint replacement complications include loosening of, fracture around, and malposition of the implants, as well as dislocations, wound complications, tendon tears, limb length inequality, and loss of function. Our surgeons treat patients with problematic shoulder, elbow, hip, and knee replacements; usually, these problems can be wholly corrected by our surgeons' efforts.
---
Prosthetic Joint Infection (PJI)
This infection occurs in approximately 1% of joint replacements. The diagnosis and treatment of PJI can be complicated, but you're in good hands as GDO surgeons and their team treat thousands of PJI cases annually.
---
Massive Bone Loss
Large amounts of bone can be lost in the setting of tumor, infection, trauma, and/or complications of previous surgery. GDO surgeons restore limbs and function through the use of innovative surgical techniques. Our team has unparalleled experience in the region when as it relates to restoring limbs with massive bone loss.
---
Infections
Bone and joint infections are particularly difficult to manage. It's important that they are promptly and properly managed by experts in the field to prevent lasting complications. The surgical procedures associated with bone and joint infections are tedious, but the team at Greater Dallas Orthopaedics excel in this area.
---
Failed Orthopaedic Surgery
Previous surgeries can result in complex situations requiring the use of advanced and sophisticated surgical techniques that our team is exceptionally proficient in.
---
Limb-Sparing Surgery
Patients have often been offered amputations for their complex orthopaedic ailments. Surgeons at GDO regularly save these limbs with advanced surgical procedures that provide patients a higher quality of life than an amputation would afford them.
---
Nonunion of Fractures
A fracture that doesn't heal correctly can cause significant pain and trouble with mobility. Surgery to fix these complex fractures can be demanding and requires the expertise in complex reconstruction that GDO provides.
---
We hope this has shed some light on the types of complex reconstructions we handle, and in what ways we're uniquely qualified to carry out these surgeries. Should you or a loved one require one of the surgeries above, we strongly encourage you to reach out to Greater Dallas Orthopaedics as soon as possible via our contact page or phone number.