A Real Soft-Tissue Sarcoma Case at GDO
As a continuation of our discussion on soft-tissue sarcomas we wanted to highlight an actual recent case treated by our own Dr. Gilbert at Greater Dallas Orthopaedics. This case was fairly straightforward as far as sarcomas are concerned, and serves as a representation of many sarcoma cases we treat. As mentioned in the title, some details have been altered to protect patient confidentiality.
[Details Altered for Patient Confidentiality]
---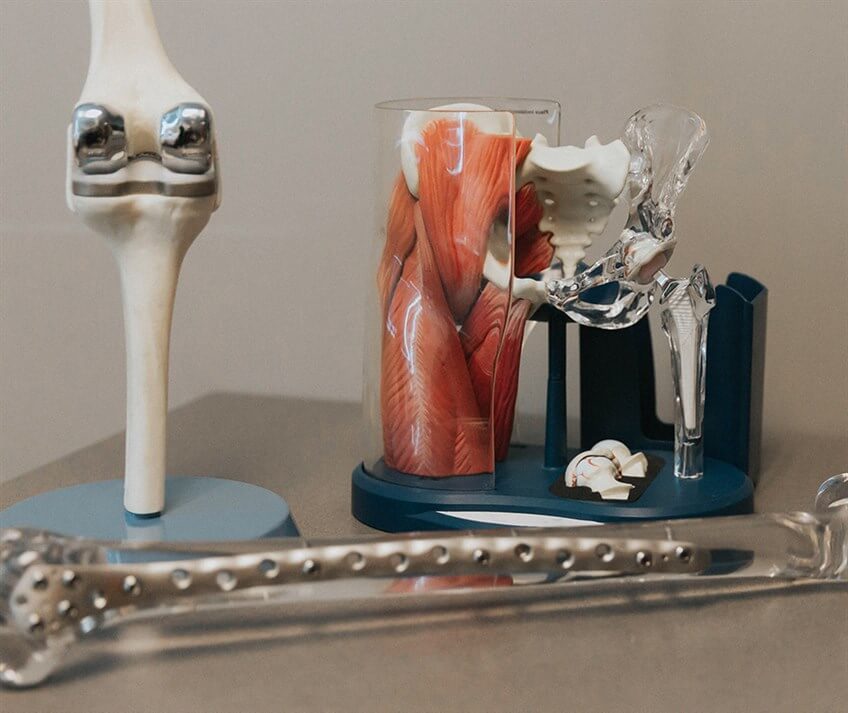 ---
This patient is a 74-year-old male who noticed a painless lump on his forearm several months prior to his first GDO visit. Over that time it grew steadily, enlarging to an alarming degree. His primary care provider ordered an MRI, which can be seen below. Following this, the gentleman was referred to Dr. Gilbert because of his expertise in extremity soft-tissue sarcoma treatment.
Shortly thereafter a biopsy was performed that showed soft-tissue sarcoma. The particular type of sarcoma in question was myxofibrosarcoma. A CT scan was performed to rule out metastatic disease elsewhere in the body. Fortunately, it was negative.
---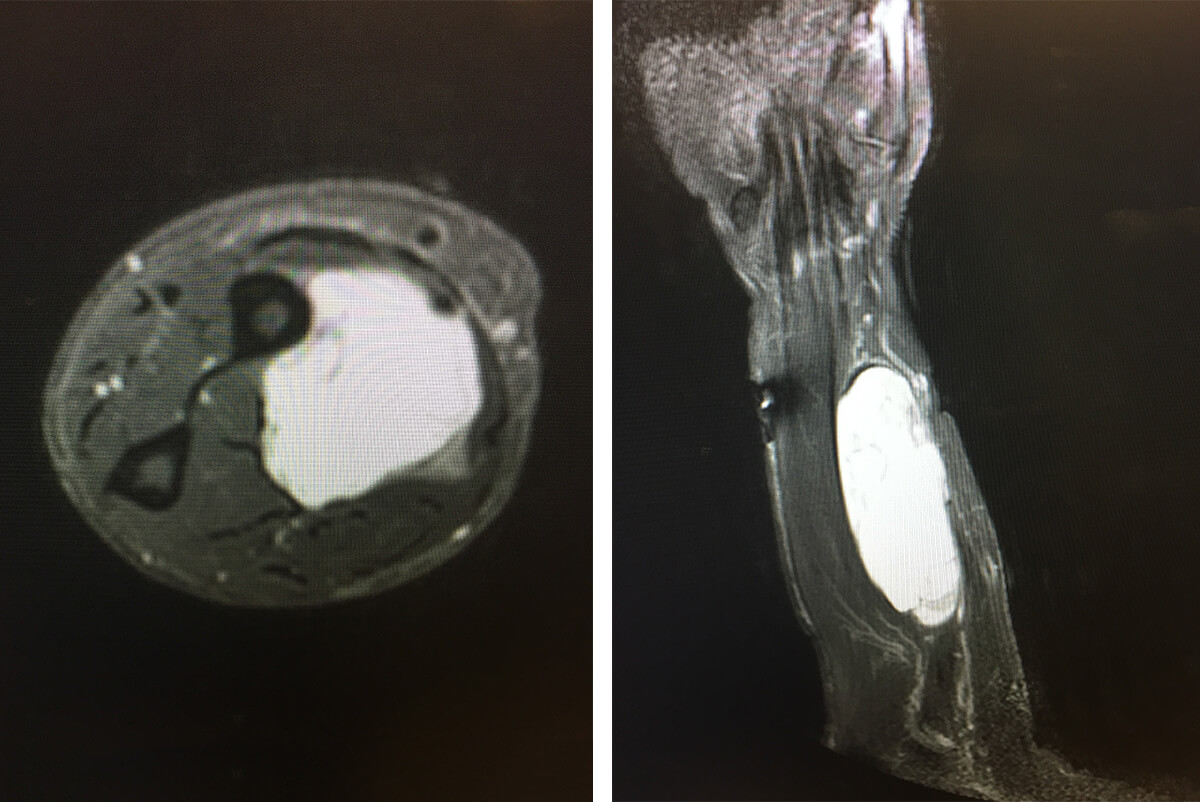 ---
The patient underwent a limb-sparing removal of the entire tumor. Major nerves and functional tendons were able to be preserved with an extremely careful surgical approach. After the surgery was complete, the patient was maintained in a splint for two weeks. Once sutures were removed he began physical therapy. Several weeks have passed since the successful surgery, and the patient's arm and hand function are at a near normal level. He will receive radiation treatment to the arm on an ongoing basis. Additionally, we will follow the patient closely for several years with regular MRIs of the arm and X-rays of the chest to make sure the tumor doesn't return.
We hope this case study has aided your understanding of the soft-tissue sarcoma diagnosis and treatment process. While every case is different, this example can serve as a fairly standard baseline. Most importantly, if you have an enlarged mass and live in the DFW area we strongly advise you to visit one of our three fellowship-trained surgeons as soon as possible. Any delay in diagnosis and treatment can have significant consequences.