A Complex Reconstruction Case at GDO
(Details Altered for Patient Confidentiality)
We are passionate about improving our patients' quality of life, and complex reconstructions typically enhance the life of a patient tremendously. This particular case is a beautiful example of that. An 82-year-old woman was referred to us from an East Texas clinic, having undergone several surgeries to deal with a complicated proximal humerus fracture. The proximal humerus is the upper portion of the arm bone near the shoulder.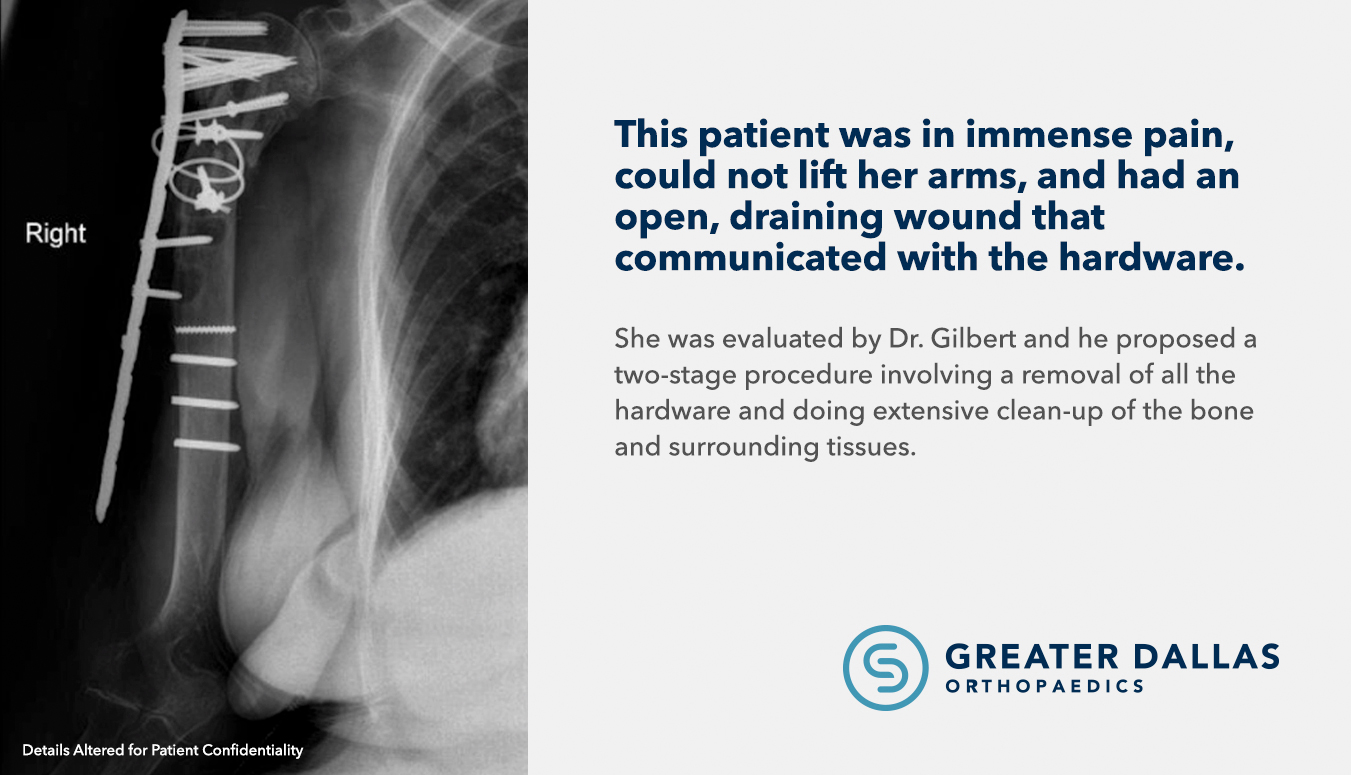 This patient was in immense pain, could not lift her arms, and had an open, draining wound that communicated with the hardware. She was evaluated by Dr. Gilbert, one of our specialists in orthopaedic tumors, infections, and complex surgery, and he proposed a two-stage procedure. This procedure would involve a removal of all the hardware and doing extensive clean-up of the bone and surrounding tissues.
---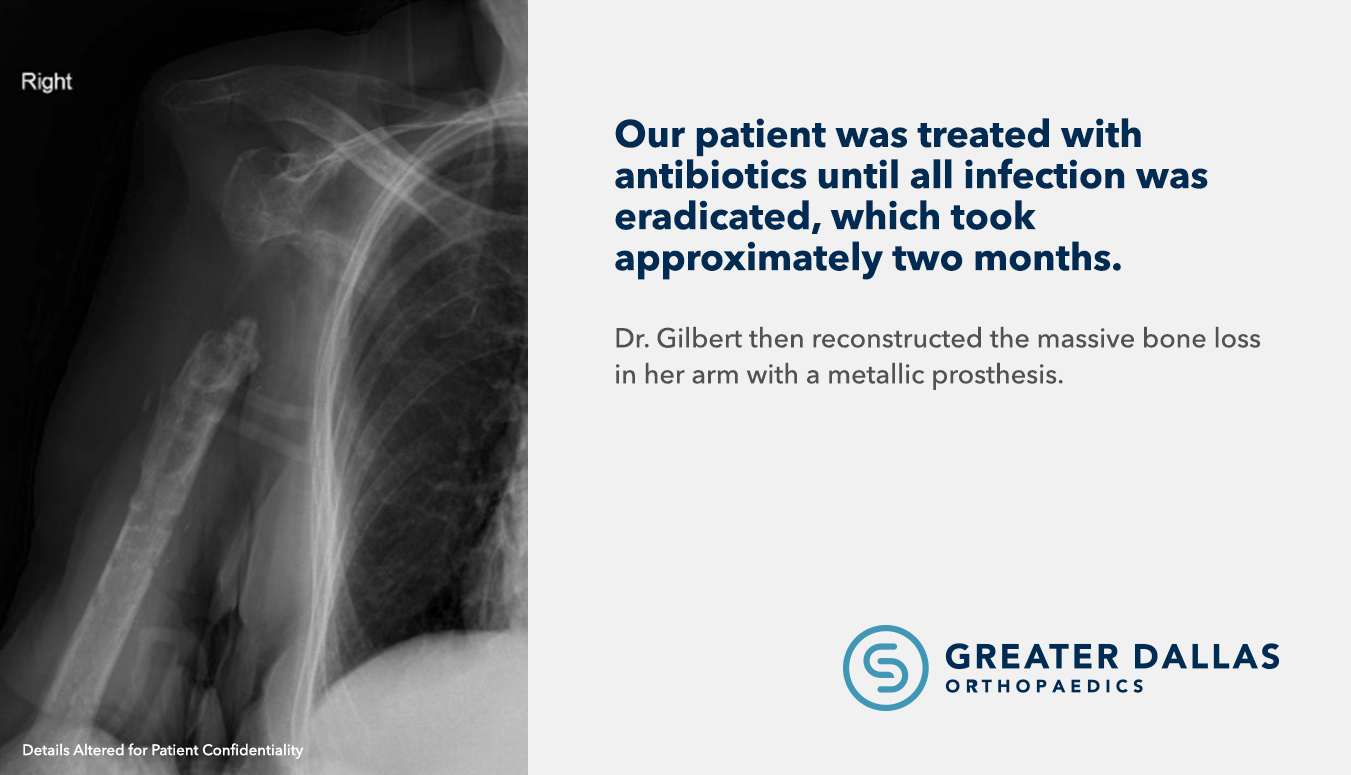 Our patient was treated with antibiotics until all infection was eradicated, which took approximately two months. Dr. Gilbert then reconstructed the massive bone loss in her arm with a metallic prosthesis.
---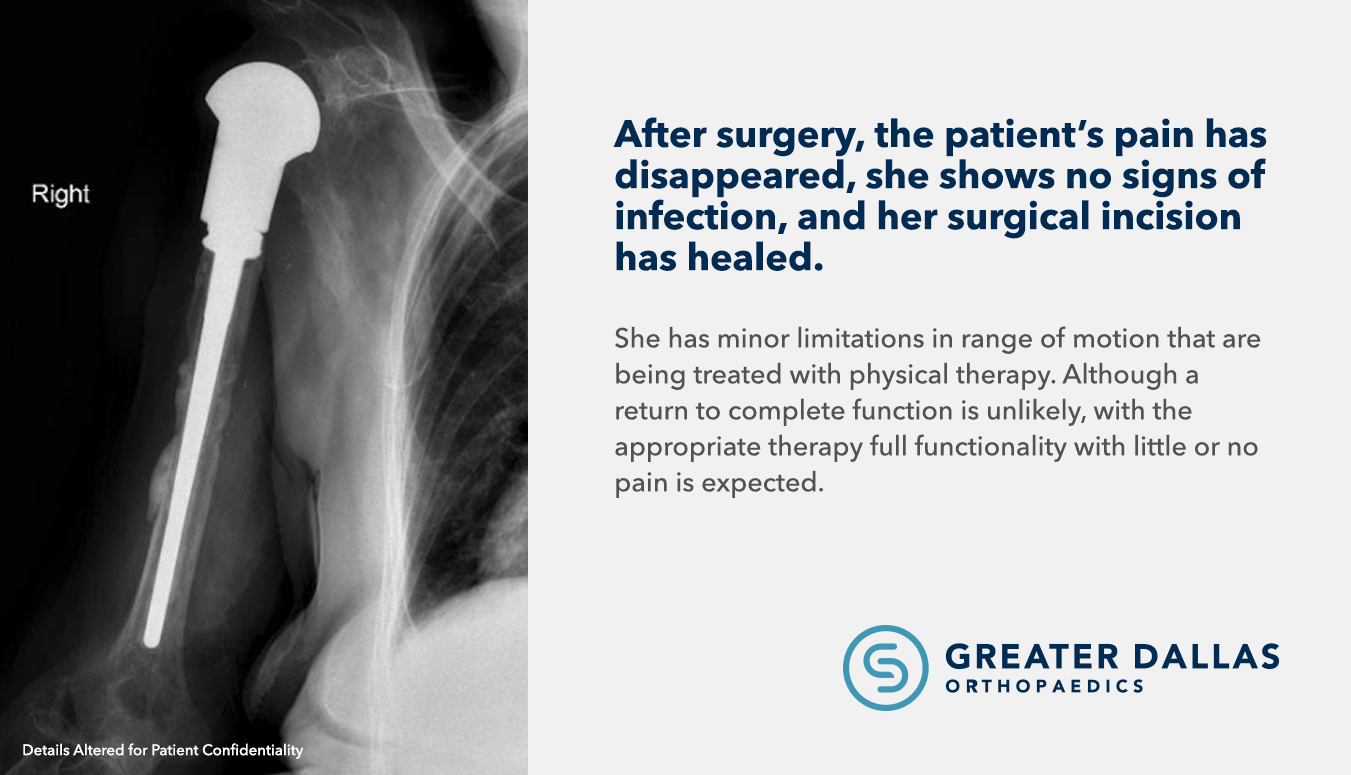 After surgery, the patient's pain has disappeared, she shows no signs of infection, and her surgical incision has healed. She has minor limitations in range of motion that are being treated with physical therapy. Although a return to complete function is unlikely, with the appropriate therapy full functionality with little or no pain is expected.
---
This is just one example of the numerous lives that have been improved by complex reconstruction surgeries at Greater Dallas Orthopaedics. If you or a loved one could benefit from a new opinion on an existing orthopaedic ailment, we encourage you to reach out to us today via our contact form or directly through our phone number during business hours. We can't wait to hear from you.